A complete service shop set up for sign manufacturing, we are a family-owned and operated full service sign company specializing in design, proposal, and installation of all kinds of signage related work for both large and small projects. We have been in operation since 2005 in the sign industry.
Using the latest manufacturing techniques and equipment, we are able to define products matching your intent and can quickly adapt our designs to your specific needs. We guarantee our products with a 12 - month coverage.
Our highly skilled personnel provide diverse capabilities and communication with our customers is second to none.
Our regular clientele has shown their complete confidence in our craftsmanship and capacity to complete a project to their specifications and targeted date.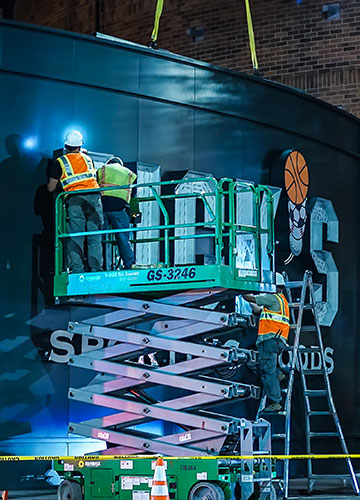 If you have a new project please give us a call. We would be honored to help you discover how MegaHertz can assist in obtaining the end result that you require.